DOES EXPLORE360° HAVE A TRAVEL GUARANTEE?
Book with confidence - we are a Swedish based company and your money is 100% guaranteed through a -mandatory by Swedish law- travel guarantee at the Swedish Legal, Financial and Administrative Services Agency ("Kammarkollegiet"). So your money is protected under the Swedish law.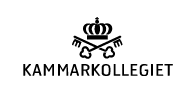 HOW DO I KNOW I AM GOOD ENOUGH FOR A TOUR?
Each tour has a classification for 'level of riding' (1 - 5). Where level 1-2 is for beginners/novice off-road riders and 5 is for very experienced off-road/enduro riders.
Tours like Iceland 'Fire & Ice', Morocco ('Surf & Turf') and Norway are suitable for beginners and novice gravel riders who joined a two day off-road course and/or have some experience with gravel riding.
Tours like Morocco (High Atlas), Romania and Nepal do require more than that. If you did an intermediate course (ORS level 2) and/or have a decent amount of experience you will have no problem with these tours.
Vietnam and Iceland 'Black Edition' are an examples of a level 4 tour. With technical single tracks and/or lots of sand riding in the itinerary these tours are only for experienced off-road riders with a general good condition.
Every year we go to Wales, where we join Simon Pavey's Off Road Skills course followed by tour through Wales. This off-road course is for suitable for all levels (beginners to expert), because we split up in small groups to learn and ride on you own level. So even very experienced riders will get their moments..;)
When in doubt, don't hesitate to contact us and discus this. We want you to have fun on a tour, and not be in 'survival mode' for one or two weeks. Then we rather recommend you to join another tour or get more experienced first.
HOW DO I BOOK A TOUR?
By filling the online-form you just show interest in one of our tours. Normally there is some communication before you actually book a tour. The actual booking you do by filling in the registration form, sign it and return it by e-mail together with a (digital) copy of your passport and drivers license and paying the deposit (after receiving an invoice). Please read before booking the general and specific travel conditions.
WHAT IS THE CANCELLATION POLICY?
See the general and specific travel conditions for our cancellation policy. We do recommend that you arrange a travel and a cancellation-insurance yourself. Check your own (travel and/or medical) insurance for the specifics.
CAN I JOIN WITH MY OWN MOTORCYCLE?
Your own, or a rental motorcycle, all is possible! But it's amongst others depending on the destined country and availability of course. But for some countries (like Iceland) we ship/transport your own bike (from Europe) but you can also rent a motorcycle. Just get in contact if you want to be sure!
ARE ALL THE ROUTES PRE-PLANNED?
Within our itineraries there is place for flexibility and therefor we have scouted different alternative routes. Depending on your wishes, skills and/or weather conditions we offer the possibility to choose from these different routes, what to see and where to eat during the day. Where to sleep is being arranged, so you know where we'll be at the end of the day. This is another story for our scouting trips though..
IS IT POSSIBLE TO RIDE "TWO-UP" / WITH A PILLION?
This is depending on the destined country, the type of tour and your riding skills and experience. An All-road experience will generally go over asphalt and gravel roads, so a passenger could join on the bike. But some locations or routes are less suitable for having somebody as a pillion. Just ask what is possible or not. Another option for your partner to come along, is to join in our support-vehicle (limited places available).
HOW DO I GET IN CONTACT OR MORE INFO?
By filling in the form here >>> or calling us (+46-720 150 570). You can also find more information in the different brochures (PDF). For a reconnaissance-trips (recce or scouting tour) and the pilot tours we don't have a brochure yet.