We believe that adventures can change lives. We have seen it happen!

We want to inspire people. Our adventures are about more than adrenaline.

More than just passing through."
We want to inspire people who spend their lives in meetings and work with computers, to meet people with wonder in their eyes. Who are living off the land. People who are happy. It's humbling and inspiring. Our trips are an antidote to modern life. We need real relationships, to talk to people, look them in the eye.
Being passionate about travelling by motorcycle, always looking for new areas to explore and whether you decide to travel with us for a week or a longer period, our aim is to give you a genuine overland experience, off the beaten track and packed with adventure!"
Motorcycling is about giving you the feeling of ultimate freedom and flexibility. So within our itineraries, you can join the tour leader but you are also free to ride at your own pace, in your own way and decide where and when to stop. All the rest is being arranged, so no worries about where to stay or what if something goes wrong.
We believe in ethical and responsible tourism and travel experiences. With respect for the local people, environment, culture and economy we are visiting.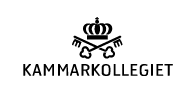 Book with confidence – we are a Swedish based company and your money is 100% guaranteed through a -mandatory by Swedish law- Travel Guarantee from the Swedish Legal, Financial and Administrative Services Agency (Kammarkollegiet).
Don't take our word for it. See our testimonials below what our customers say about us:
---
Morocco, High Atlas – Patrik Juvonen (Sweden)
I can easily say that it has been the absolute best and most memorable experience I have been part of!
Pauli and Pia have been the most wonderful and professional guides you could wish for, and I will never forget all the lovely newfound like-minded friends I made during the trip. I'm getting even a bit emotional the last few days when the memories appear…
The endless views, the friendly people, the food and not least the variety and great riding on the mountain roads and in the desert.
 Thanks for everything!
---
Nepal – Upper Mustang – Carsten Pfiztner (Germany)
What an amazing experience to go to Mustang with you! Well organised but still a lot of Adventure in it! You guys topped my expectations and it was worth every single Euro I spend on it! Thank you Chris Wilthuis & Aaron Mitchell for your friendship and being so patient with me! 
---
Off Road Skills / Wild in Wales – Phaedra French (Sweden)
In just a few days I went from an almost complete novis to a wannabe off-road-rider. Starting out with a two-day course with the excellent Off Road Skills combined with the amazing three-day Allroad tour "Wild in Wales".
Explore360° really gives value for money, everything was just perfect! This is it! This is what my life should be all about! :))
---
Iceland – Carsten Gatz (Germany)
Hi Chris,
back to work I am still full of the spirit of this awesome trip. Impressive landscape, wonderful riding over the trails, intensive group spirit and great adventure feeling. All this with outstanding service and help from you, Pauli and Guido. Your help and presence make me always feeling safe and confident even if some challenges seems to really difficult. Your wonderful cooking makes the days perfect and the cosy and warm atmosphere in the huts was one of the out of ordinary experience I ever had. Thanks for all the organisation and work you spend to make the Iceland trip to an unforgettable adventure in live for me.
How wonderful these days were! I will remember this lifelong.
"Chapeau" for what you did  and the same for Pauli and Guido. You were a perfect team and I admire your endless power and goodwill with all this more or less experienced riders.
---
Off Road Skills/Wild in Wales – Brita Myrvold Rønning (Norway)
If you want to develop your off road skills effectively, in a short time and beyond your expectations, Simon Pavey and his crew is the right place to start. Each and one of the instructors are extremely skilled and professional, not only in motorcycle riding, but also in teaching, instructing, organizing, leading and supporting.
I was on level 1 and had my ups and downs, and found it really challenging sometimes, but I did stuff that I'd never in my dreams thought I could do after 2 days!! If you go, I really recommend to do the all road tour after the course as well. There you get to practice what you have learned, still on your own level. The peak of this course/tour for me was to manage the water holes and the hill climbing in the forest the last day, together with the whole group (all levels)!! That was an adrenaline kick!!
---
Iceland – Carolien Eggens (The Netherlands)
I had an awesome trip in Iceland! What a beautiful country and what an adventure trip! Wauw!! The views, the glaciers, the volcanos, the riding, the hot-springs, the huts! It was all unforgettable, had the time of my life. All very well organised by Chris and his Explore360 team! The food was delicious! It was exciting and I learned a lot. Thanks for this great adventure. I will recommend it to everybody!
---
Morocco – Dave Stubbings (UK)
Thanks once again! I've just returned from the Morocco High Atlas trip. I've been on other Explore360 trips and this didn't disappoint. The magic I've experienced on other Explore360 trips is there in abundance on this trip also, taking you off the beaten tourist track to places only accessible to the off road explorer. Riding from Marrakech down to the Sahara (proper dunes as you imagine a desert should look like!) back along trails through the High Atlas Mountains. Another one to store in the memory bank. Thanks Chris, and to Pauli for leading the trip, with Noureddine and my traveling companions (new friends always made).
---
Off Road Skills / Wild in Wales – Hanna Jungwallius (Sweden)
Both professional and personal with a sense for the essential details that will make your experience even more memorable!
---
Iceland – Erik Peters (Germany)
"The best tour ever! It was great fun riding with you guys!
Wer eine spannende und bis ins Detail perfekt organisierte Reise durch Island abseits der üblichen Touristenpfade sucht, der ist hier genau richtig! Mir hat es unglaublichen Spaß gemacht, meinen Freund Chris Wilthuis durch die traumhaften Landschaften Islands zu begleiten"
Thanks a lot! 

Erik (www.motorradreisende.de)
---
Morocco – Carl Ringness (Canada)
This trip marked many firsts for me personally, and with that came some reservations; not being in control, traveling out of North America for the first time, riding a BMW motorcycle
.  That being said, I wish I had done it sooner… and I could not have picked a better company to do it with.
Explore360° made the whole process easy and painless, Chris was always there by email at first, then in person picking me up at the airport, always a smile on his face and supportive words throughout the trip. The riding, the hotels, the food, the sights and most of all the professional attitude of the organizers was excellent.
One thing to prepare for, that they do not cover in the handouts or the initial briefings.. Prepare to make some great friends in a short period of time.
Please do not hesitate to book a trip through Explore360°, you will not regret it!
---
Nepal – Upper Mustang – Dave Stubbings (UK)
Where to start? Trip of a life time? I would have said that about the Explore360°, Fire & Ice trip I did to Iceland last year! This year I was lucky enough to join Chris on his reconnaissance trip to Nepal. Simply special! It was so much more than adventure riding in the Himalayas. This ancient trail up to Lo Mantang in the restricted Upper Mustang region of Nepal is a unique motorcycling experience.
But it's not all about the riding, Chris manages to create an experience you'll remember for the rest of your life. Staying in ancient villages, visiting ancient monuments and temples. I can't guarantee you'll experience the evening with the dancing chef, but there will for sure be other unique experiences you will take away from this trip to Nepal. Trip of a life time? For now, but there are other trips, lots more places to see. Thanks Chris.
---
Morocco – Mark Schindeler (The Netherlands)
Great Trip ! Beautiful country, nice people, impressive views, nice bikes, professional guidance, effective support, very nice overnight locations, impressive rides, etcetera, etcetera. In short: one Big Adventure we had out there in Morocco ! Explore360 rocks !! 🙂
---
Kilimanjaro – Kenya/Tanzania – Brita Myrvold Rønning (Norway)
A warm, dusty, challenging and absolutely fantastic experience! «Hakuna Matata» (no worries) was clearly not my slogan when we started! This was due to my lack of experience with gravel riding (nada) and a natural scepticism to almost everything else, but 10 days out in the wilderness in Africa does something to you.
Exploring Africa on a motorbike was genius. We were visiting places where no ordinary tourists go, getting there on challenging dirt roads to the cheering of happy locals. To make it perfect, there were breath-taking sceneries wherever you looked. Magic!
Thanks to Explore360 and Chris for a very well organised tour and necessary instructions, Johan and Jon (guides) for good leadership and loads of patience, and the other group members for support and friendships for life. Because of you, I'm ready for new gravel adventures!
---
Iceland – Don Gibbs (USA)
I've done several of these type of motorcycle adventures and this was the best one by far!
---
Morocco – Ralf Hartmann (Germany)
We had a great time with Chris and some great guys from various countries who have become friends on this six days adventure and riding offroad together to cross the desert and some mountains of Morocco. We had fun, loved and hated the challenges. We enjoyed and celebrated our achievements in the evenings. This was an unforgettable adventure! Many thanks to Chris, thanks to Noureddine, thanks to Bjørn and all my new friends! I highly recommend Chris and the Explore360° team!
---
Norway – Robert Larsson (Sweden)
The Norway gravel tour was a fantastic trip through the Norwegian mountains and forest! Chris and Elving had everything planned and organised in every detail which made the trip a pure pleasure. I will certainly participate in more of Explore360's arrangements in the future!
---
Iceland – Ellen Regeling (The Netherlands)
Conquering Hekla volcano was just one of the many adventures of the Iceland Experience. Brilliant riding, stunning views and everything neatly organised by Chris and Anna, I can't think of a better way to spend my summer holidays! Ok, maybe an erupting volcano during the tour instead of four days after would have topped it of… Amazing adventure, highly recommended!
---
Nepal – Upper Mustang – Sonny Fjellström (Sweden)
Again I have traveled with Chris and Explorer360°. This time to Nepal. A truly amazing adventure with challenging MC riding, amazing culture and new nice friends. Traveling with Explorer360° is great if you want to get to places that are not the usual tourist spot.
---
Iceland – Alain Saunders (UK)
Absolutely awesome trip riding around the best (un-touristy) bits of Iceland! I was the least experienced of all the riders on the trip and found the riding challenging at times – but sometimes it does you good to push the boundaries a bit. What an experience! I will never ever forget this holiday.
Chris has obviously spent a lot of time researching the best roads, the best sights, the best accommodation, and it all went to make this an amazing trip (helped of course by having a great bunch of people along). I'd love to do it all over again (if he could promise the same beautiful weather again!), or do another trip somewhere else – with Explore360° of course!
---
Morocco – Ulf Nyman (Sweden)
Morocco with Explore360°! For you who wants to substitute some great off road driving in the exciting Atlas mountains with great views for the routine gravel roads in Northern European forests (w/o views) but also some awesome tarmac driving. Exciting berber culture, World heritage Kasbah's, nice and friendly people, sense the tide of historical camel caravans to Timbuktu, great company, great accommodations, belly dancing (only the last night!), and professional and friendly leadership by Chris, Jon and Elin. The missing star represents some unusual rain for this area but Chris promised to fix that in the future ;-).
Do not forget to get some extra days to explore the beautiful and interesting Marrakech or a week to explore more of Morocco's attractions.
---
Norway – Erwin Homan (The Netherlands)
Booked the "Off road in Norway" trip and it was awesome! Beautiful tracks and gravel roads in the woods and over the mountains. These roads are fun to drive, but are sometimes hard to find when you don't know the area well. The tour guides led the small groups "military style" but with fun and with great attention for individual riders: their skills, ambitions, joy and their well-being and safety. We slept in cabins or hotels, simple but friendly places at nice locations. With this setup, we could do serious distances on a variety of tracks and dirt roads every day. I have been to Norway on the motorcycle many times, and I will be back. An organised trip like this is fun and brings great value.
Highly recommended if you like driving off-road!
---
Iceland – Dietmar Winzker (South Africa)
The ICELAND trip was an awesome, exciting and stimulating experience. The splendid organisation by Chris, the impressions of the geological wonderland, the companionship and the privilege of meeting and sharing the adventure with such super people: You guys were fantastic. Including "our Elin" of course. You are great bikers, powerful snorers (except Elin of course!) and generally wonderful people to have around – with a great sense of humour!
I don't think I ever enjoyed an "adventure" so much as this one – and I had my share. Chris, if ever you need a truck driver, washer-upper or odd non-biker in Corsika, Norway, ……. just let me know. I'll try and snore softly! Dietmar
---
Morocco – Håkan Ohlström (Sweden)
An amazing journey, over mountains through the desert, with a bunch of easy-going and nice people. Good organisation with a natural leader in Chris W. always happy and with a great patience. In addition, we had our own "comfort minister" (sweeper Jonas Jerndal) who made sure everyone was doing well. I really recommend Explore360° as your next tour operator!
---